Bringing You Success
If you are planning to hold a golf tournament in the coming months, you owe it to yourself to explore your opportunities with Carbon Country Club. We have everything it takes to make your event a great success. Share the excitement and beauty of one of Utah's most impressive golf experiences.
Our Services
The team at Carbon Country Club takes pride in working with outing coordinators and tournament chairpersons to create events that are "unbelievable" in terms of organization, creativity, and just plain fun. Whether the objective is to showcase your company, raise money for a worthy cause, or reward your employees, Carbon CC has the desire, experience and staff to ensure your success.
---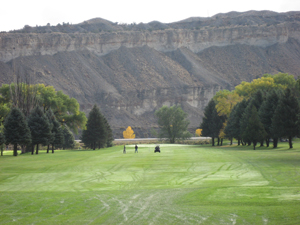 Make Golf Fun
Whether it is a large charity event or a smaller group on a golf getaway, we work hard to ensure your complete satisfaction. Our standard outing packages make it easy to plan a golf event that is just right for your group. Join the numerous businesses, associations and private groups that choose us each year and return to Carbon Country Club!
---
  2023 Carbon Country Club Tournament Schedule
March 8- Ice Breaker Scramble
April 22- BODEC Two Man Best Ball
April 27- High School Match
May 6- Sr's Amateur
May 13 Men's Association Tournament
May 15-19 Punching Greens
June 2- NWTF
June 10- Michelob Mixed Best Ball
July 7- Tony Basso Group Black Diamond Am-Am
July 8th-10th Tony Basso Group Black Diamond Open
July 22-23 Sunday Drivers
July 29- International Day's Scramble 
Aug 2- Tram Electric Ladies Best Ball
Aug 3- Price Insurance Jr. Tournament
Aug 5-6 Coca Cola Eastern Utah Am
Aug 12- Couples 3-1 
Aug 14- Punching Greens
Sept 7- High School Match 
Sept 11- Nielson Construction Pro- Am
Sept 16- Carbon Emery Golf League 
Sept 23-24 CCC's Club Championship
Sept 30- Member Guest
Oct 1- Elks Sub For Santa
Oct 6-7 Chamber of Commerce 
Oct 16- Men's Association Championship
January 2024- CCC/Mesquite Winter Getaway                                                                             

Also please check our calendar for other non club events that are on the schedule.  These will include many of the fund raiser events that are held at our place.  The calendar is located under the events tab and then upcoming events.